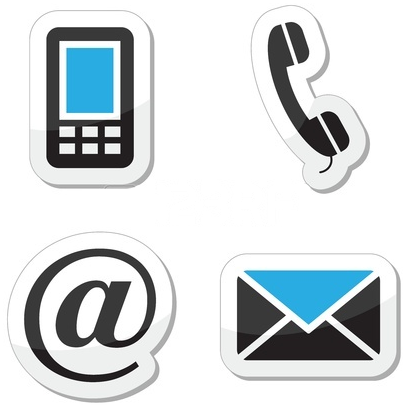 As a business you need every advantage you can get to enable you to compete against competitors  with more resources.  We  can provide user-friendly, cost-effective, enterprise-class VoIP (Voice over Internet Protocol) solutions, along with video collaboration solutions either Hosted or On-Premise.
Unified Communications can bring email and voicemail into one place.  It can integrate meetings, presentations, chat , video and even voice calls into a single application for increased productivity, and in some case can be more cost effective than traditional analog solutions.
Ever since hosted UC came on the scene, businesses have started opting out of their on-premises solutions and replacing them with cloud-based UC options.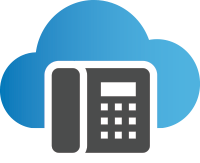 There are pros and cons of both hosted PBX as well as on-premise PBX. There are some fundamental differences to each of the systems and they feature advantages that should be known prior to making a decision on one or the other. The move to an IP-PBX business phone system is beneficial regardless of which system is ultimately chosen. However, there are differences and knowing those leads to a better VoIP phone system and a higher level of satisfaction for the company, employees and even callers.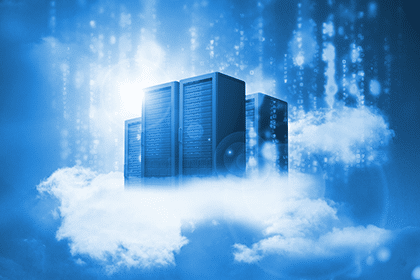 Hosted PBX
Hosted PBX or hosted VoIP, is where the provider is responsible for housing the IP-PBX as well as handling the technology required to provide the services to the phone system. The desk sets will plug into your network and are connected to the provider's network.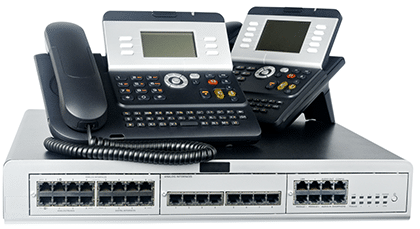 OnPremise PBX
On-premise PBX is also known as an IP-PBX phone system. It is similar to a traditional PBX system that resides at a location, such as a computer equipment room or phone closet. Calls can go through a traditional phone company as well as voice over Internet (VoIP) using SIP trunking. The provider can be the one that already provides service, though a SIP trunk can be configured for use with an Internet service telephone provider (ISTP).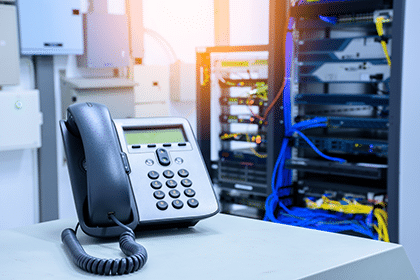 SIP Trunks
We can help you get better reliability and simpler operations at scale with the first software-centric SIP carrier. Enable your organization to utilize voice and messaging services with the nation's largest network reach for carrier-grade SIP trunking service for IP-PBX systems and analog/digital telephone adapters.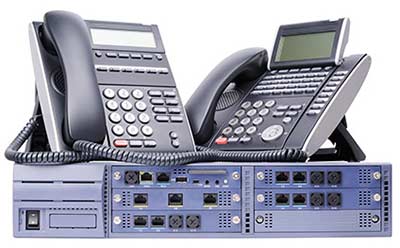 Did you know?
Virtualization slashes IT costs by making more efficient use of computing resources – improving the performance of hardware, software, operating systems, applications and, ultimately, your entire IT infrastructure. Where once you had to have very costly hardware for separating messaging, databases, file sharing, printing, and other network services, with Virtualization, you can leverage more capital by reducing the physical hardware requirements.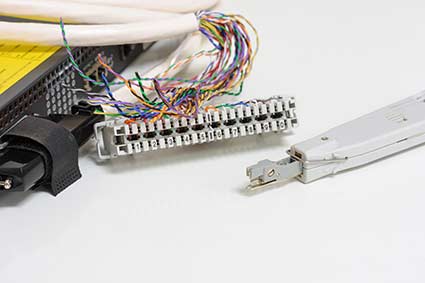 As a business owner, you are constantly looking for ways to cut costs and re-prioritize your spending. With all the services you are tasked with managing (merchant services, shipping services, payroll services, etc.) it's understandable you haven't mastered the knowledge of each industry. Maybe you've heard of SIP trunking, and…
Read more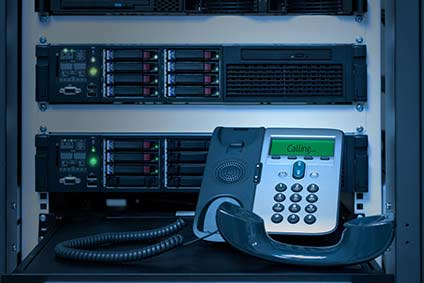 There are pros and cons of both hosted PBX as well as on-premise PBX. There are some fundamental differences to each of the systems and they feature advantages that should be known prior to making a decision on one or the other. The move to an IP-PBX business phone system…
Read more